Community Financial Fund is now recruiting Board Members for 2022-2023!
Fill out the application here by May 4, 11:59pm PST!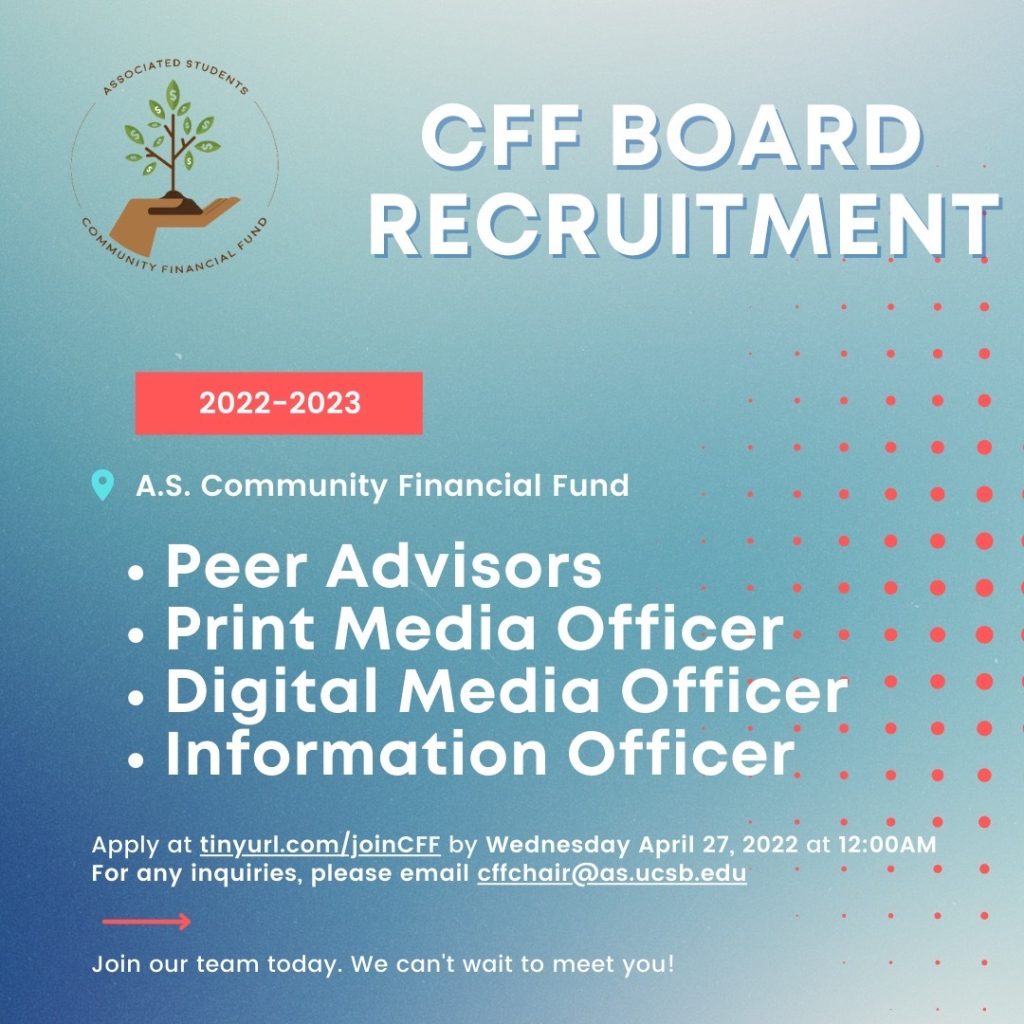 Serving on the CFF Board gives members the opportunity to teach and learn
about financial literacy. In addition, our members take on a variety of tasks that
prepare them for jobs following their time at UC Santa Barbara. The skills
attained while serving on this Board can be applied to the fields of marketing and
advertising, public speaking, networking, event planning, and consulting. Alumni
from the CFF Board have gone on to work with renowned companies including
Amgen, Deloitte, EY, IBM, PwC, and more.

The Board currently consists of nine Board Seats and three Peer Advising Roles.
Openings typically occur during the Spring Quarter. For more information
regarding these openings, please check back on this tab around that time. If
openings occur earlier, we will update our website and social media pages
accordingly.

Generally, the CFF Board is looking for candidates that are interested and
knowledgeable in financial literacy, have a flexible schedule, have public
speaking experience, and have great organization and time management skills.
Specific roles will carry specific duties. For more on these specific roles, check
out our "Meet the Board" tab and click on the individual members and their
assigned positions. Board Seats and Peer Advising Roles are paid through the
Associated Students honoraria system.

For openings on other Associated Students committees, visit the Committees–on–Committees website.