Welcome back Gauchos! Our Winter 2017 schedule is up! Click here to view it.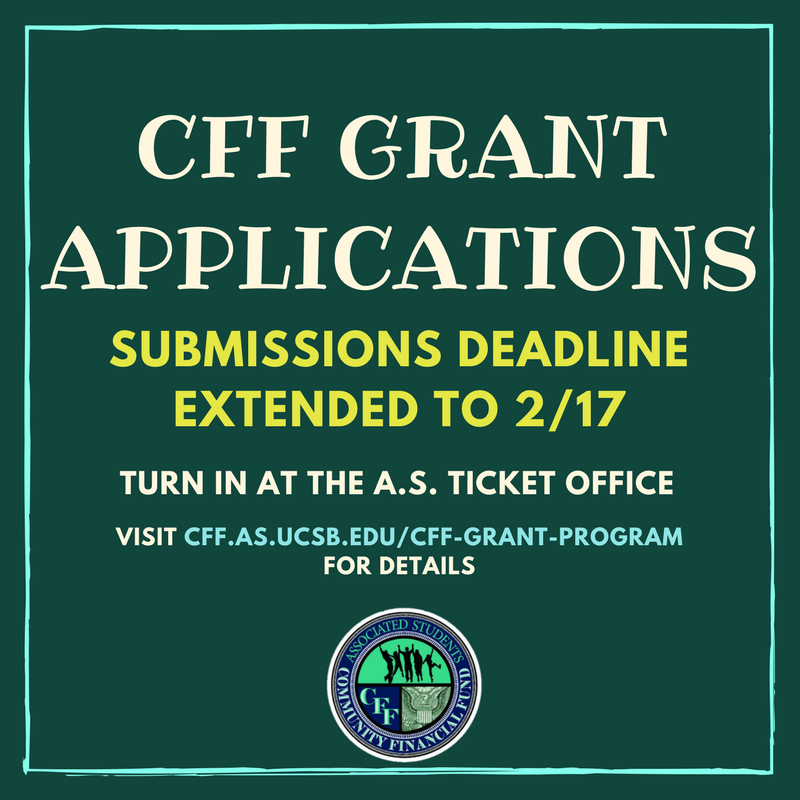 If you have any questions, please contact Andrea Wade Catena, Community Financial Fund Coordinator, at andreaw@as.ucsb.edu or 805-893-3659.
Click here for Frequently Asked Questions!
Interested in the Federal Financial Aid developments? Follow the link here to get the scoop!