SPRING 2023 GRANT WORKSHOPS SIGN UPS ARE NOW CLOSED!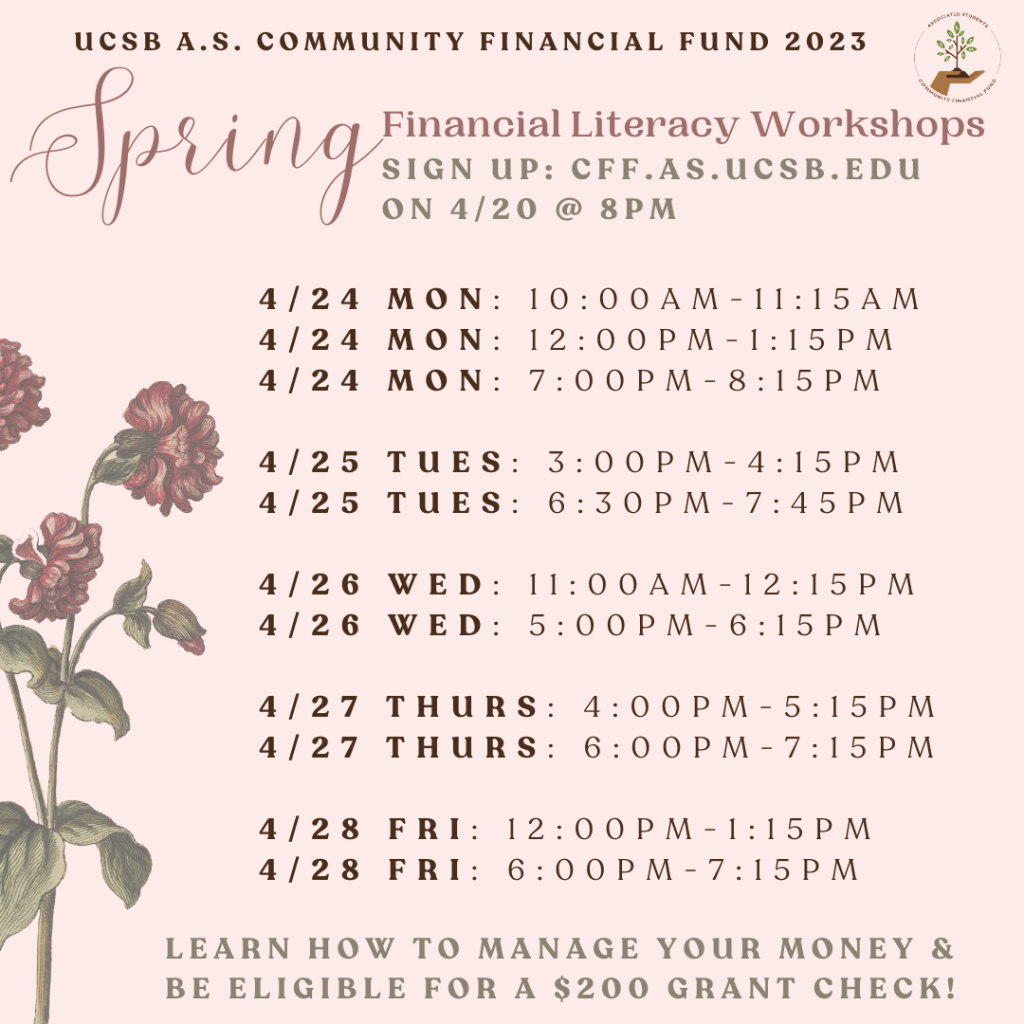 Students can receive the grant once per academic year. Students who are unable to receive the grant during the Fall 2022 quarter can try again in Winter 2023 or Spring 2023.
Please Note: This grant is restricted to current UC Santa Barbara undergraduate students.