Every year, during the Spring Quarter, CFF invites business professionals and professors to speak on a topic of their expertise. It is a great opportunity to get in-depth knowledge about personal finance topics that may be of interest to you. These topics affect everyone, and we recommend you come and ask any questions you may have. If you prefer to just sit back and listen, that's great, too! Topics in the past have included index fund investing, addressing financial trauma, student loans education, taxes Q&A, and much more.

Check out this years schedule below.
"SUSTAINABLE INVESTING" HAPPENING 5/11 | REGISTER HERE!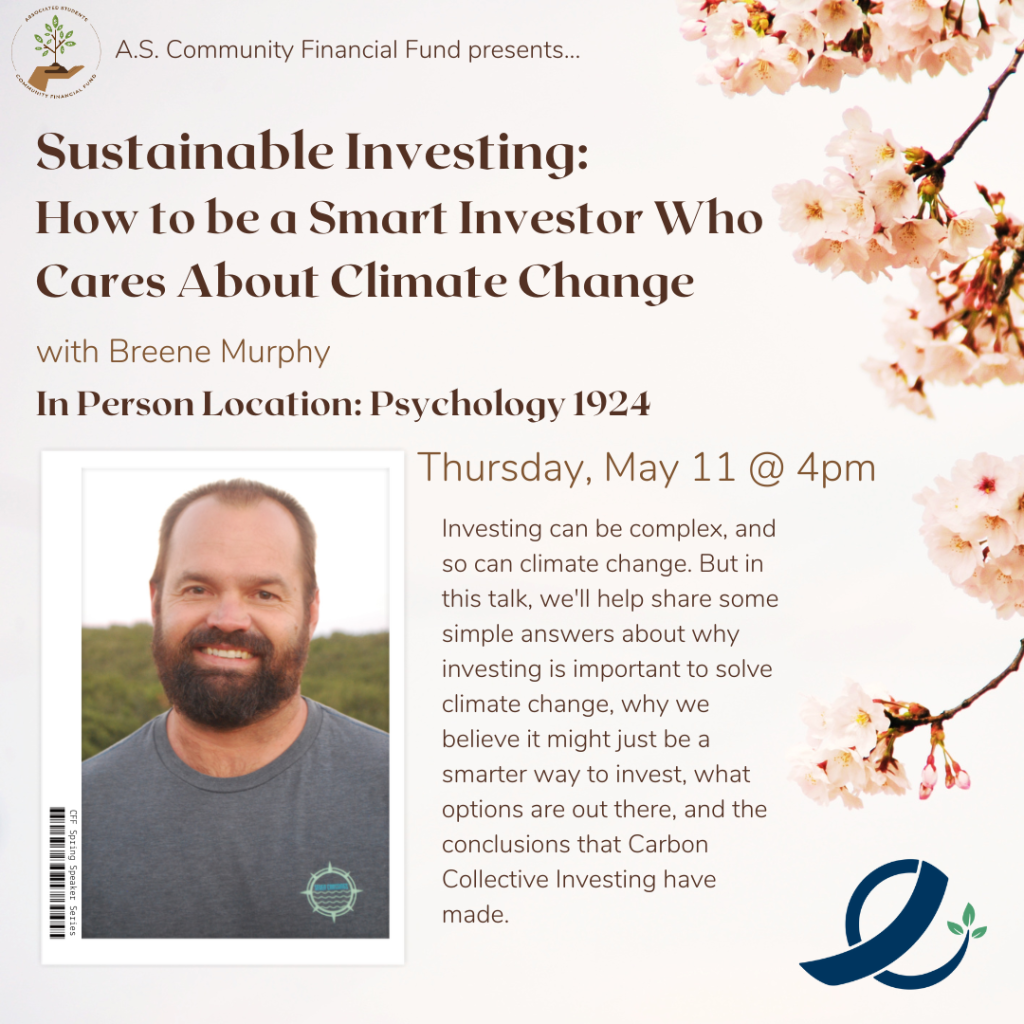 "SUSTAINABLE FINANCE" HAPPENING 5/12 | REGISTER HERE!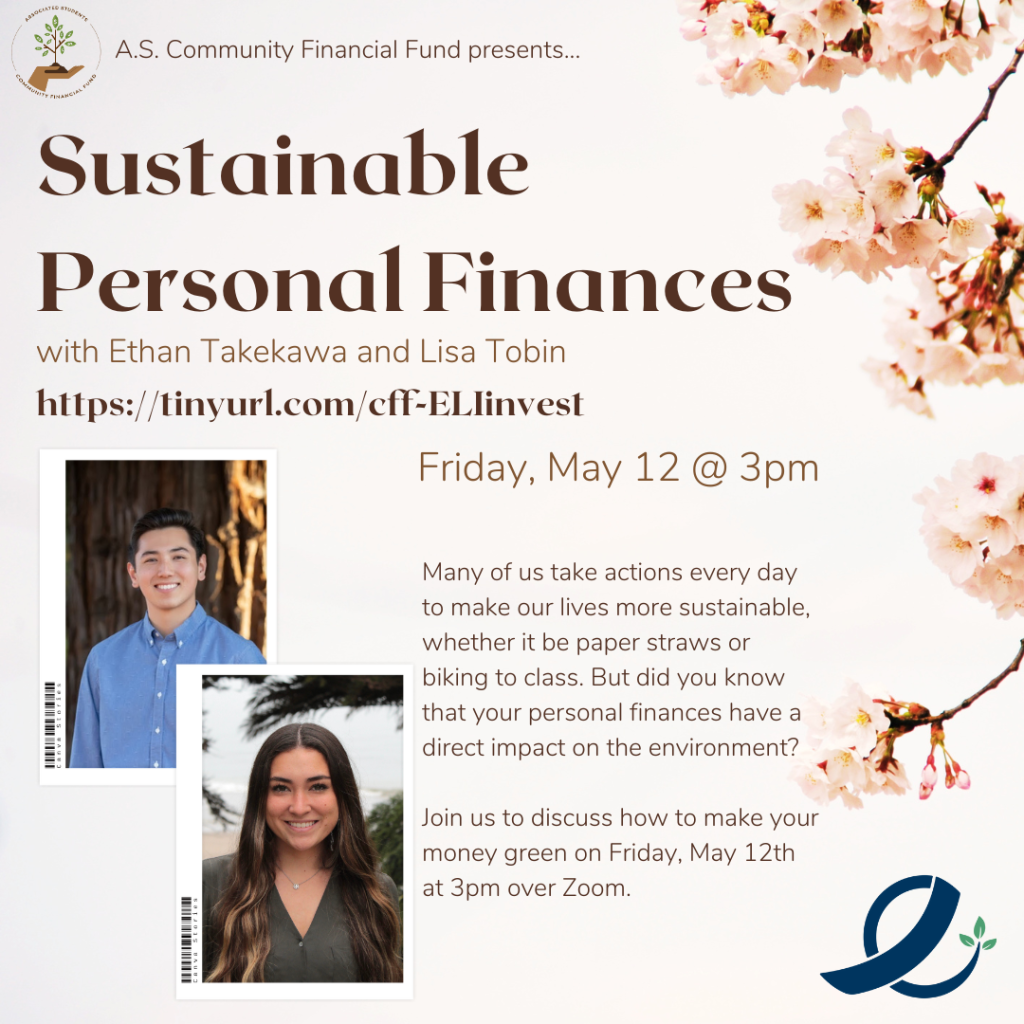 Previously recorded events will be posted in the Archives subtab.
Be sure to follow us on our Instagram
(@ucsbcff) and Twitter (@CFFatUCSB) for more updates.
If you are a professional interested in speaking at one of our events, please reach out to us via email at
cffchair@as.ucsb.edu
. Students may also use this email for any questions regarding the Spring Speaker Series or questions about CFF in general.